Formed in August 1967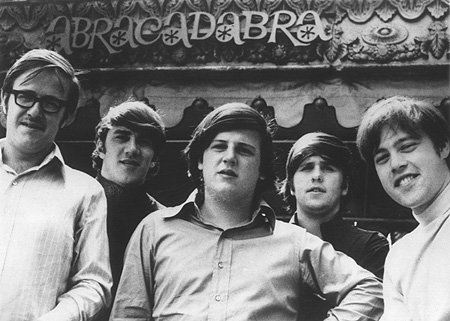 Bill Hill, Allan Nicholls, Jean-Pierre Lauzon, Gaetan Danis, Pete Carson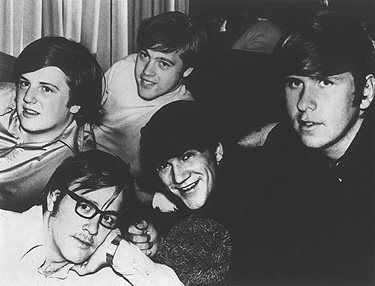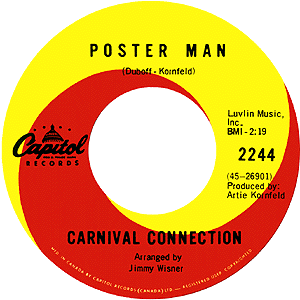 POSTER MAN / MR. APPLEBY
recorded in July 1968 in New York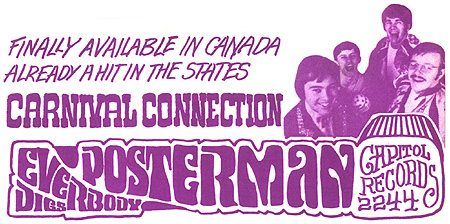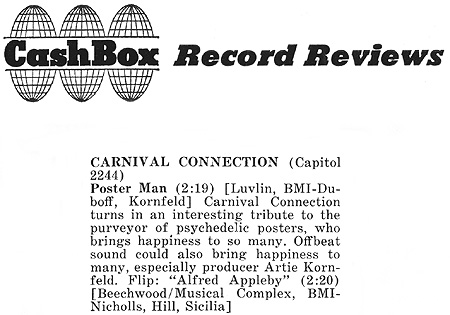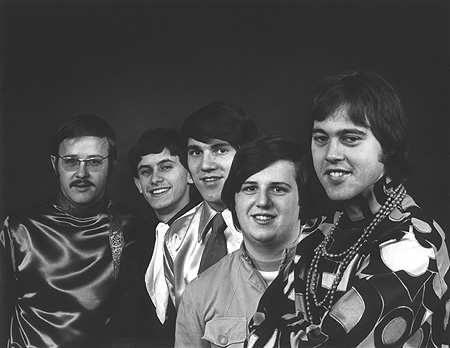 Gaetan Danis fell and tore ligaments and was
replaced by Nicky Katsos on drums (second from left)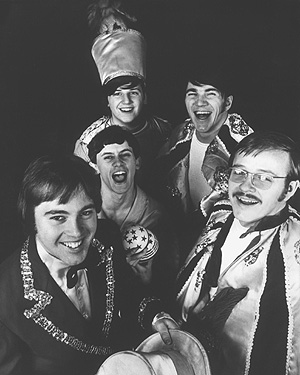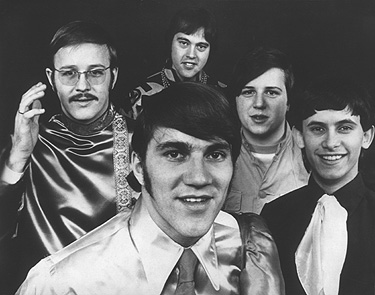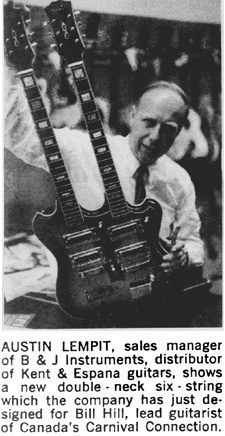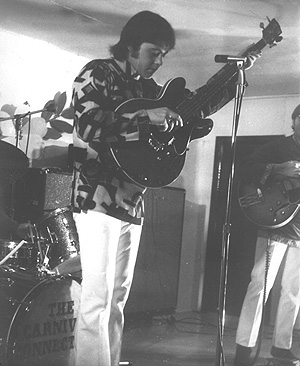 Bassist Pete Carson (above) left the group in
September 1968 and was replaced by Les Leroux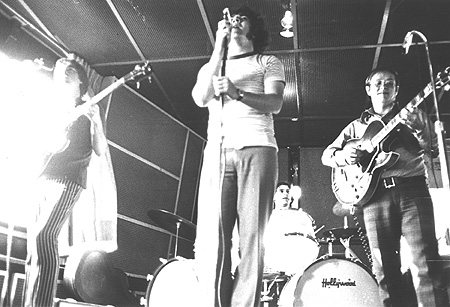 By December of 1968, things were winding down...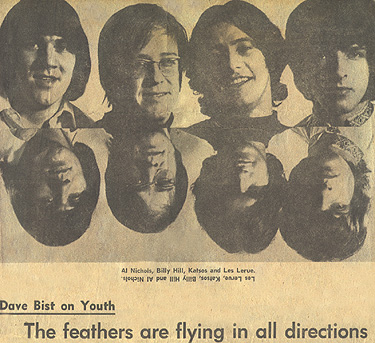 (accompanying article):
"Feathers"...The Carnival Connection - are splitting up and heading
for New York where they will partially re-form.

The latest chapter in the band's very active history should see at least one
of the group in the cast of the Broadway rock musical
"Hair", and another working on writing or producing.
At the same time three members of the present group will continue recording.

Individually, this is how it breaks down:
Al Nichols has the show part - at least in the chorus and perhaps more.
Les Leroux will hopefully also land a part.
Billy Hill will be working with the group's manager, Dominic Sicilia at his agency.
Nicky Katsos, at last report was hitchhiking back to his home in the Maritimes,
where he plans to rest a little and practice and learn a lot.

The really interesting part involves the recording.
While in NYC, the group will do a lot of studio time,
and - probably with a studio drummer - record everything
from bubblegum to folk rock to head music.
Once they crack a hit, they'll base their sound around that.
It's one of the most commercial attitudes
taken by a group, but you've got to admit it covers all the bases.

The unfortunate part is that they couldn't make it in Montreal,
and that Nicky - it's just his personal preference whether he or the Triangle's
Jerry Mercer is the best drummer in town - is leaving.

Al's part in the extremely successful musical should be perfect for him,
and don't be surprised if he works his way up the cast very quickly.
---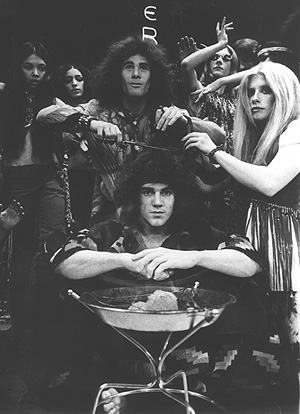 Soon Allan Nicholls was the lead performer of "Hair"
and thus began his career in the film industry.

He returned to Montreal briefly and recorded with
Mashmakhan" on their 45 "Dance A Little Step/One Night Stand"
(Aquarius 5025) charted #35, 1973

He released 4 solo 45s,
"Goin' Down/Sounds-Noises" on Avco Embassy 4520 (charted 19 in 1970)
"The Joke" on Polydor 2066 (charted #79 in 1972)
"I'll Love You From Far Away/Country Junk" on Aquarius 5056 (1974)
and "Coming Apart/Let The Music Play" on Rare Earth 5020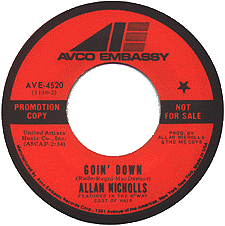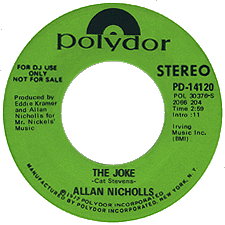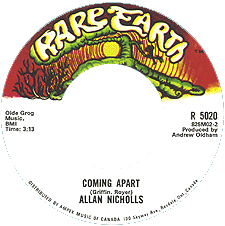 Allan wrote a column for HIT PARADER magazine in April 1970
CLICK HERE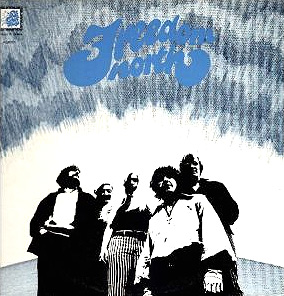 Bill Hill formed "Freedom North" and recorded one LP,
"Ordinary Man" hit #84 in 1970, as well as "Doctor Tom",
then the group disbanded.
He had a recording studio in Montreal for a number
of years but has since left the music field.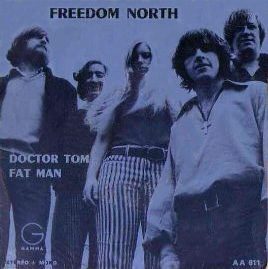 Here is their first single on the Gamma label
issued in France with a Picture Sleeve



HOME